ADVOCATE
♦

CONSULTANT STRATEGIST

♦

VISIONARY
As a Washington Times editor put it, "Misty Wilks is an attorney, community activist, educator and broadcast personality. In Los Angeles she work[s] with Black/Hispanic issues, and is passionate about youth empowerment. Her approach is a sort of a common-sense, 'what the heck?' reality-check type of commentary. She's a total people person, and a fighter for the underdog, but at the same time, can play devil's advocate to get the conversation balanced. She is a fantastic person to start local and national discussions [on] issues relating to 'who we are and where we are going' topics. Think Oprah on Espresso!"
Misty Wilks is a renaissance woman with a dynamic and motivating presence. She personally identifies as a 'serial volunteer'. Her life and career interests have led to decades of civic engagement and work with a wide network of diverse communities – primarily underserved and under-represented populations through various outreach and community-based initiatives throughout Los Angeles, Maryland, the District of Columbia, Mexico and abroad. Misty also owns and manages WilksLaw a bi-coastal law and consultancy practice focusing on both homeownership preservation, debt reduction and credit building through bankruptcy and advocacy & support for low-income stakeholders disenfranchised and/or and the organizations that support them. Misty hopes to inspire others to engage with, and seek ownership within their communities; to pursue knowledge and history, and to develop a mentality of wealth that values assets over brands. She believes money is a tool to use in the fight for justice.
For inquiries, guest speaker engagements, and all other communication, please reach out to me below or send a text to (323) 540-4633.
From Grassroots to the Courtroom and Back
Misty has emerged as a tireless community activist, strategist and powerful educator seeking to reveal the truth behind institutionalized racism and to spark a paradigm shift in how people think about money (as a powerful tool against oppression)
"Use their weapons to fight back"
Licensed in the federal jurisdictions of MD, D.C. and CA.
Use bankruptcy as a financial management tool to:
• to preserve black homeownership
We need to use the tools we already have to achieve our goals. Often what we call 'loopholes' are simply methods & tools we won't use. After the bank bailouts we said – "where's our bailout?". Bankruptcy is your bailout – that is what it was designed for.
ACTIVISM – COMMUNITY – EQUITY
"Power concedes nothing without demand"
Outreach and Community Engagement
• Plan & implement community outreach campaigns to effectively convey information
• Promote civic engagement, community wealth and ownership
Strategic Action Planning
• Capacity building and effective organization to decrease power disparities
• Help target specific policies to create strategic opposition
• Craft bold, sustainable & equitable solutions to challenge oppression
"Power through Prosperity"
"Real poverty is less a state of income and more a state of mind" -G.G
Real Estate Agent (DRE#0204557)
Investor (stocks/currency/real estate)
Introduce people of all income levels to property ownership, real estate, stock market investing, and new ideas about the true value of money and wealth building from $0. 
EDUCATION & EVERYTHING ELSE
"Education is everything"
For three decades Misty has tutored, trained, taught, been an adjunct professor and motivational speaker. 
Previous workshops and seminars and lectures on:
Law, business start-ups, money/stocks, entrepreneurship, career development, problem solving, crisis management and activism, for diverse groups using interactive teaching styles and methods designed for culturally, linguistically, and academically diverse audiences. 

"Every time I hear Misty speak – I am amazed. She is vibrant, dynamic and inspirational. She makes me want to DO something! To stand up, fight back & save money. LOL. If you know her, you know what I mean."
Ann V. – LA, CA

"Misty Wilks is an attorney, community activist, educator and broadcast personality. In Los Angeles she work[s] with Black/Hispanic issues, and is passionate about youth empowerment. Her approach is a sort of common-sense, 'what the heck?' reality-check type of commentary. She's a total people person, and a fighter for the underdog, but at the same time, can play devil's advocate to get the conversation balanced. She is a fantastic person to start local and national discussions [on] issues relating to 'who we are and where we are going' topics. "Think Oprah on Espresso!"
K. Tsubata – Washington Times, Editor
Keep updated with the latest
NEWS & ARTICLES
Misty Wilks is working to cause a paradigm shift in the way that people of color think about...
From my recent
BLOG POSTS
If you think that you will be ending your marriage in the near future and you are uncertain what...
A story from one of our previous client. A divorce is stressful enough, but when child custody is...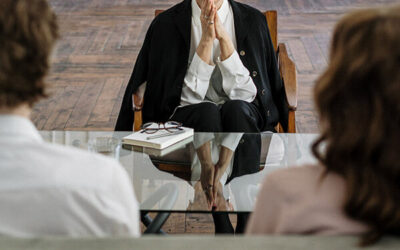 When you learn that you are going to be getting divorced, it may be have been coming for a long...
Armed with a diverse eclectic background and having been trained as a teacher Misty is available to facilitate trainings, workshops, conferences and of course for speaking engagements for organizations and businesses big & small. Fully customizable presentations!